ReadyNation's 1400+ members educate policymakers and the public to advance effective policies and programs that improve business competitiveness by helping children get a good start in life.
---
---
Listen to some of our business leaders talk about why it's important to #StartEarly and invest in kids.
---
---
"As a Republican and as a business leader, my primary focus is on bottom-line results. I care about solutions that work – the kind of policies that transcend ideology. That's why I'm a proud member of ReadyNation, an organization that advocates for bipartisan, research-based solutions that are proven winners."
– Roy J. Bostock, Vice Chairman of the Board of Delta Air Lines, a former Chair of Yahoo! Inc., and a retired director of Morgan Stanley
---
ReadyNation Business Champions
---
In 2013-2014, ReadyNation members contributed to winning more than $1 Billion in new state funds, and in 2014, they helped win more than $1.3 Billion in new federal funds.
---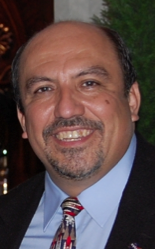 "ReadyNation aims to shape stronger and more economically prosperous communities through education that starts at the earliest ages. It's imperative the business community commit to removing obstacles to education and development, and invest in the future workforce of this great nation."
Rudy Valdez, Vice President
South West Ideas for Today & Tomorrow (Illinois)
"Employers and employees, alike, are attracted by a strong education system. Local economies benefit enormously when we ensure quality preschool and child care programs are part of the local landscape."
Wendy Valenti – Executive Director
Collinsville Chamber of Commerce (Illinois)